How to wear this harness?
Step 1: Position
Flatten the cat harness on the ground.
Put your pet's front legs into the harness.
Pull harness up and wrap around chest put on the Velcro.
Fasten the quick release buckle
Step 2: Adjustable
Adjustable the tightness of the side.
Step 3: Final check
Put your finger under belt to test if it's too tight to walk.
Clip leash on to 2 D-rings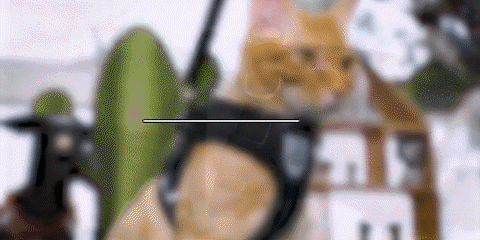 Cats are just like us, need to explore the world, curious about nature.
"The Gulliver" Traveler's Reflective Harness & Leash are built for those cats and cat owners who love the outdoor and nature!
No Pulling & No Choking Design. The harness will make your kitty safe and comfortable.
It is best for walking, running, playing, or hiking.
Made with soft breathable nylon mesh for the best comfort of your fur babies
 Easy to wear, anti breakaway design,
Adjustable at the back to fit all sizes
Multiple sizes to fit all cats and even smaller sized dogs
This safety harness leash set allows you to walk your pet without any worry of losing them. 
Material: Mesh in Nylon, Reflective strip, Plastic closure, and Chrome plated D-ring
Color: Black, Red, Blue, Gray